Hi there, my name is Vivinne (but no one can pronounce it properly.) So you can call me Kala– rhymes with Hallah as in bread!
I enjoy sharing meditation, yoga, massage and other healthful modalities: with anyone really- but especially those who really appreciate how good they feel afterwards.  Perhaps it's nagging symptoms like chronic insomnia, worry, anxiety or even a health issue like low energy, high blood pressure, or reproductive issues, that's making you pause and say "I've gotta do something."  Meditation is awesomely helpful and free to practice.

My Story:
I was 14. Growing up in the Bronx, in a working class family, I happened upon the word "yoga" in TV Guide. Always curious I wanted to know what it meant. Thus started my yoga journey, practicing with Lilias Folan's TV show on PBS (she was a yoga pioneer.) Well- it didn't last long.
Soon after, my Jamaican mother caught me on my bed, sitting in lotus pose, eyes closed, legs crossed apparently doing nothing. When asked what I was doing– I enunciated with teenage pride—"I'm med–it-taaayy-ting." This made no sense to her- she thought I'd lost my mind. Thus ended the practice.
Fast forward to my late 20's I took my first actual yoga class, and fell in love with the practice. I had gone back to school- yoga helped me through a rigorous college program at Mt. Holyoke College. As a product of inner city public schools and the first in family to attend college, this was an intense challenge & change of environment.
Now years later, yoga helped me through some very stressful years working in academia; it enabled me to ride the waves. I left my job as an art professor (after getting tenure.) Dealing with anxiety and depression, the yoga practices & meditation were crucial to get back on my feet. They provided a steady, inflow of peace. By sticking with it, I finally have been able to fully engage with life again.
If you'd like to read my published and rather funny story (about my experiences) which included this city girl:
Coping for a week alone in a cabin with no electricity, no phone or running water during a so-called "once in a lifetime ice-storm," then see link below.
Living in another "cabin" 10 x 14, could I call it a "cabinette," a few feet away from a small herd of llamas. This prompted me to come up with the moneymaking idea of T-shirts that say "Llamas for Obama" and "Mama Llamas for Obama." 😉
I learned that self-love & self-care are the KEY. It's the "put the oxygen mask on yourself first" theory."
We cannot fill anyone else up unless we lovingly care for ourselves. Or at least you can't sustainably care for anyone else…I should say. My training and practice in Kripalu, Ashtanga and Kundalini yoga's and my ongoing intensive meditation practice have given me many tools to share with you.
I've sat up to six weeks at a time of silent Insight (Vipassana) meditation retreats with some of the leading Western & Burmese teachers.  We can find ways to incorporate mindfulness into your day.  I'm also a graduate of Spirit Rock's Mindfulness Yoga & Meditation training.
For those who want to know credentials, linear, left-brain style see below–

Detailed Bio/Training. Or click links @ My Story– two short published essays about my thunderbolt experiences, see the bottom of this page.
Detailed Bio/Training:  Yoga
I am a certified yoga teacher and practitioner of 19 years. Originally certified by Kripalu Yoga Center in the Berkshires, I found that the intensity of the city demanded a vinyasa flow to match. I began to blend the Kripalu yoga styles sweetness with a vigorous Ashtanga inspired flow. Now my teaching style is a more gentle but deep hatha yoga or kundalini yoga forms.
Over the years I regularly took classes with Dharma Mittra (a truly divinely inspired teacher,) and Alan Finger. I also studied Ashtanga with David Swenson.
For three years, I operated Sattva Yoga & Wellness, a small studio in midtown Manhattan. And got featured in several magazines, including Self, Yoga Journal and Essence. I was a board member of the New York Yoga Teachers Association in it's founding year.
I then went off and became an art professor full-time.
I've taught workshops and ongoing classes to faculty, staff and students at colleges including the Graduate Center of City University of N.Y, N.Y.U. And regular and substitute @ NY Sports Clubs & Equinox; as well as a roster of private clients in NYC. My video for beginners–Start with Yoga was sold by a division of Book-of-the Month Club/Doubleday.
I studied macrobiotics and holistic health at Gulliver's Living and Learning Center (now called the Institute for Integrative Nutrition) in NYC.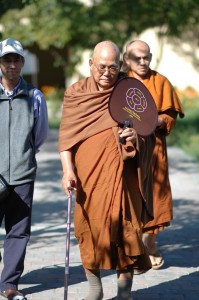 Massage In 2007, I enrolled in a comprehensive 1,000 hour massage therapy program and got my NY state license. This complements my additional training in shiatsu from the International School of Shiatsu, in Doylestown, PA. My massage practice focus is shiatsu, for it's amazing impact on health, energy and healing. Meditation I've graduated the 18 month, Mindfulness Yoga and Meditation Training program at Spirit Rock Meditation Center. I began meditation in the early 90′s. I have "sat" intensive, silent mindfulness meditation retreats ranging from 7 days to six weeks in length. The last one was in Fall 2013. My Western teachers have included Myoshin Kelley and Joseph Goldstein. I also have practiced under the guidance of Chanmay Sayadaw and Sayadaw U Pandita, both are highly respected Burmese monks and meditation masters. Most of this practice takes place at the Insight Meditation Society in Barre, MA. CONTACT send e-mail
MY STORY:
Prior to taking a full-time academic position, I was a yoga teacher and heavily into spirituality, wellness and holistic health. All of which helped me to survive a truly brutal work situation.
LONG VERSION: The daily intuitive reading I'd just pulled for myself said: you have knowledge that can help others through teaching, writing or speaking and that is your mission. It stressed that sharing my story would help me and others to heal; so I did, (read in story form published at Elephant Journal, (an online yoga/lifestyle journal) part 1 and Pt. 2 The Icestorm,)
Save
Save